Hiking: Valhalla, Kokanee Glacier, Goat Range, West Arm, Kokanee Creek Parks; Purcell Wilderness Conservancy, Idaho Peak, and many other hikes. Truly awesome vistas.
Golfing: "Valley View" - 9 holes - 5 minutes away; new clubhouse and licensed restaurant; many other courses within an hour's drive.
Fishing & Hunting: Many lakes and streams in the area. Fishing licenses available locally. Many backroads to try your luck at licensed hunting, in season.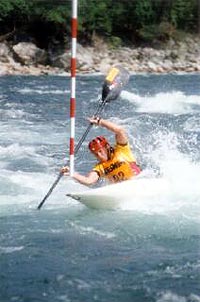 Boating: Bring your boat, canoe or kayak and see petroglyphs on Slocan Lake, access beaches and some of the trailheads in Valhalla Park, paddle slowly down the pristine Slocan River, or test its whitewater rapids in some spots! There are rental companies in the area.
Floating: Inner tubing down the Slocan River can be peaceful and relaxing on the calm parts, or thrilling in the rapids south of Winlaw. The annual Poker Float Race takes place the weekend after the BC Day weekend. You can get out of the river at our beach; see map in the Features section.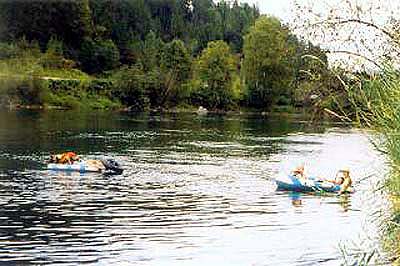 Hot springs: Ainsworth, Nakusp and Halcyon are within day trip range, a little over an hour away.
Skiing: Cross-country on-site or nearby, snow permitting. Downhill at Red
Mountain, Whitewater, Salmo and Summit Lake.
Historical Places: Sandon (ghost town - mining); Silverton (museum); New Denver (Nikkei Memorial Internment Centre); Rossland (gold mine tour); Nelson (Touchstones Museum, Baker Street); Castlegar (Doukhobour Museum, Zuckerberg Island); Trail; Kaslo; etc.
Also: Music Festivals in the summer, dances, workshops and courses on all sorts of things throughout the year, all over the area! There are a lot of alternative healers in this area, and opportunities for treatment sessions.
Shopping in the Lower Valley: Besides Winlaw, there are small grocery stores in Slocan (Eldorado Market), Slocan Park (Co-op), Crescent Valley (Evergreen Natural Foods, Maple Leaf Store).
Other Places to Eat in the Lower Valley: The Harold Street Cafe in Slocan, the Snack Shop in Slocan Park, MunchMore Pizza in Vallican, The Frog Peak Cafe and the burger shop in Crescent Valley.